SULLY T/650DSX4C
200W LED
For conversion of tungsten profiles.

The Sully 4C module is an ideal economic and technological solution for all those who own 600SX tungsten fixtures and wish to convert them to colour LED profiles, while keeping the same optics, lantern body and accessories.

Mounting the Sully 4C module is quick and easy. It is also compatible with Aledin, Figaro, Quincy and Pierrot.

Replacing a tungsten lamp base with an LED module allows the body of the profile and all its optics - the quality and robustness of which have been proven over decades - to be retained and reused.

All existing accessories (iris, gobo holders, etc...) remain compatible in the LED conversion.

Energy consumption is greatly reduced, as are the maintenance costs associated with the frequent replacement of traditional lamps.

• 200W LED source
• 4-colour mixing LED system (Red, Green, Blue, Lime)
• Different modes of colour control (RJ COLOR)
• Calibrated white sources with 3 white presets reproducing tungsten or discharge lamps
• Colour temperature adjustment from 1700 L to 10 000 K with Delta UV control (+/- green – magenta)
• Colour mixing optimization selecting High Quality or High Brightness mode
• 300 colour filters included with transmission / saturation adjustment - Fade time and type adjustment between 2 colour filters
• DimShift function (when dimming the light, the colours follow the Planck curve - Available on all sources, all filters)
• Adjustable response time by DMX protocol
• Compatible with DMX & RDM
• Choice of different PWM dimming frequencies
• 8 or 16 bit dimming and strobe function
• DMX address and mode, dimming curve and response time through 4-button display with automatic light switch-off
• Silent operation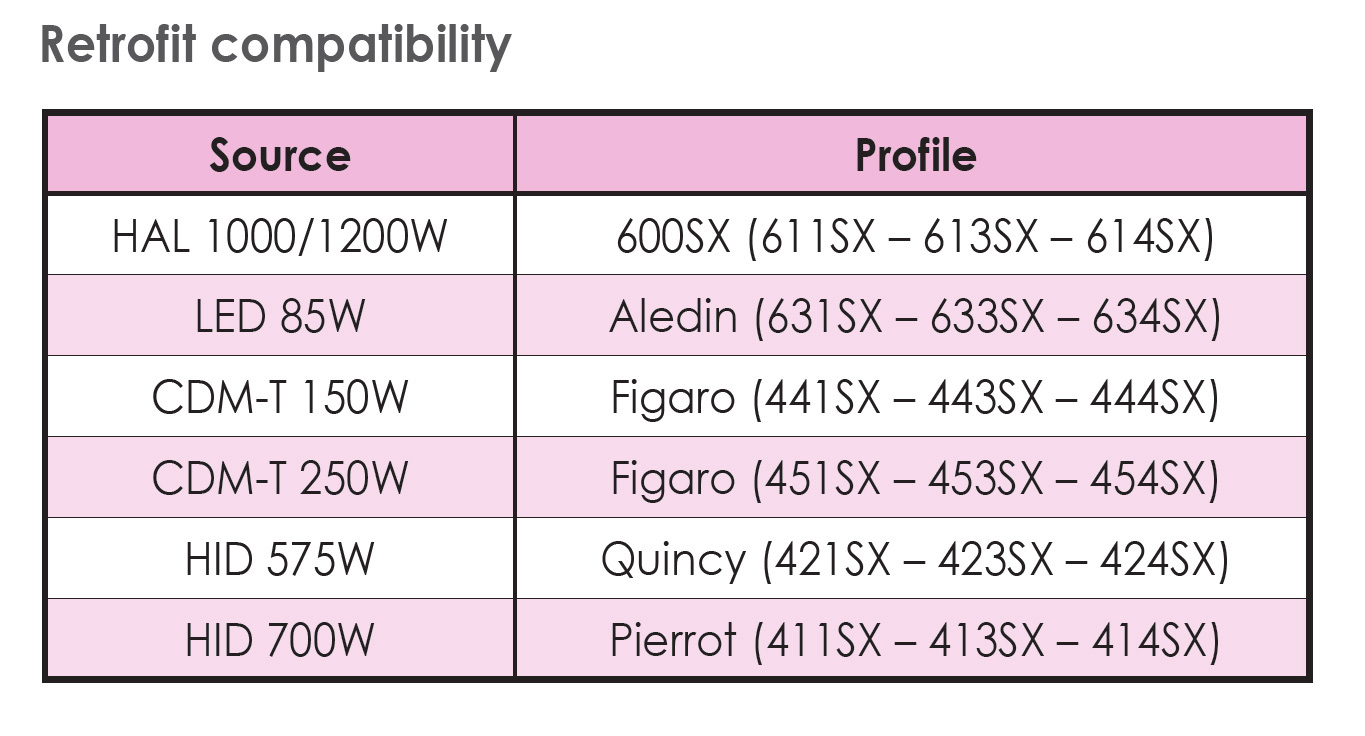 DMX accessory: