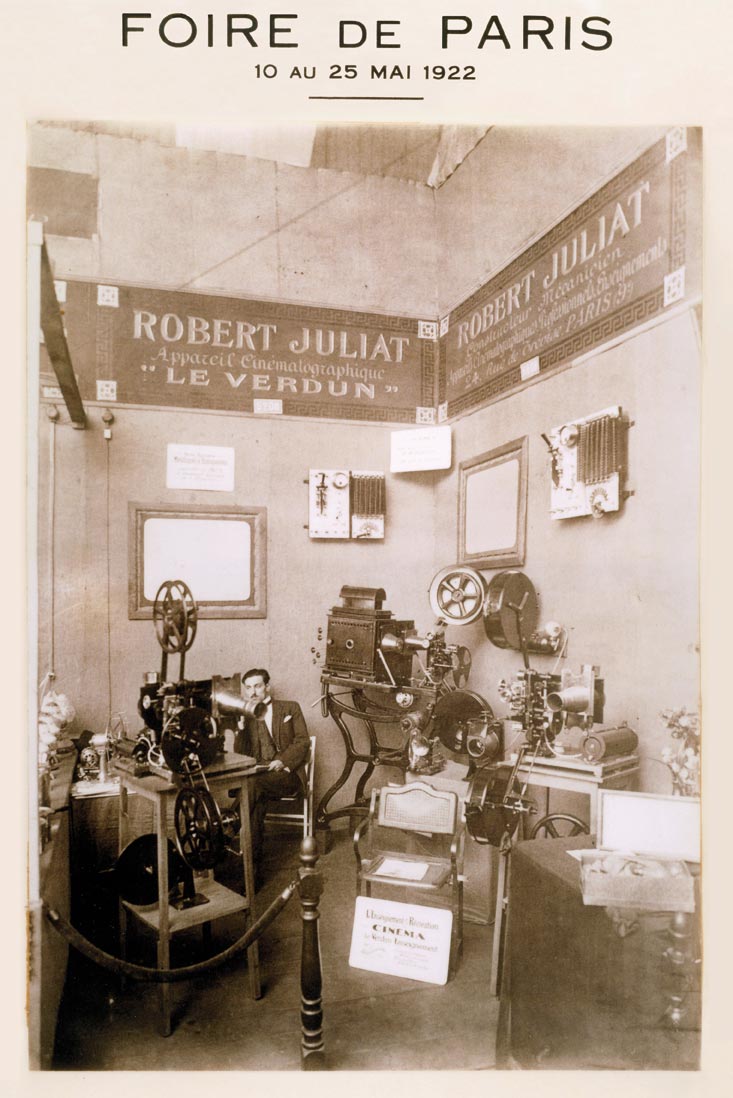 1919 | The beginning
Robert JULIAT, the man, founds a company designing and manufacturing lighting and projection equipment for cinemas.
1920-1960 | Cinema Lighting
Robert Juliat produces carbon arc projectors for cinema, manufacturing every component involved. A tradition of live entertainment in front of the cinema screen before each film highlights a need for a different style of lighting. Robert JULIAT responds by creating and supplying purpose-built lighting fixtures and has been the forerunner of single lens lanterns design since 1923, when its first plano-convex lantern was released.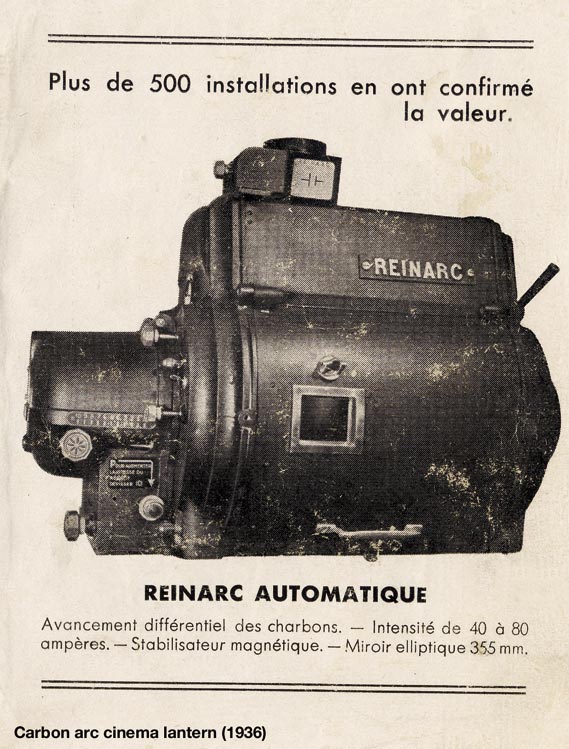 1960's | Theatrical Lighting
Robert Juliat carbon arc projectors continue to be supplied to cinemas throughout the '60s. Jean-Charles JULIAT, who joined the team, broadens the company horizons, working on 'son et lumiere' productions and steers the company towards the development of stage lighting.
1972 | Robert Juliat SA
Jean-Charles JULIAT becomes company manager and the status of the firm are changed to "Robert Juliat SA".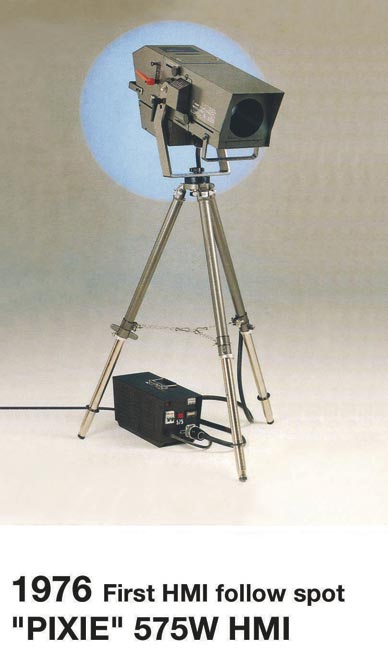 1976 | First HMI Followspot
Robert Juliat introduces the first HMI followspot with integrated PSU, the 575 W Pixie, and thereby introduces a concept adopted since by other manufacturers.
1990 | First DMX-Controlled Profiles and Followspots
In an industry first, DMX dimmer control is introduced across Robert Juliat's range of HMI profiles and followspots.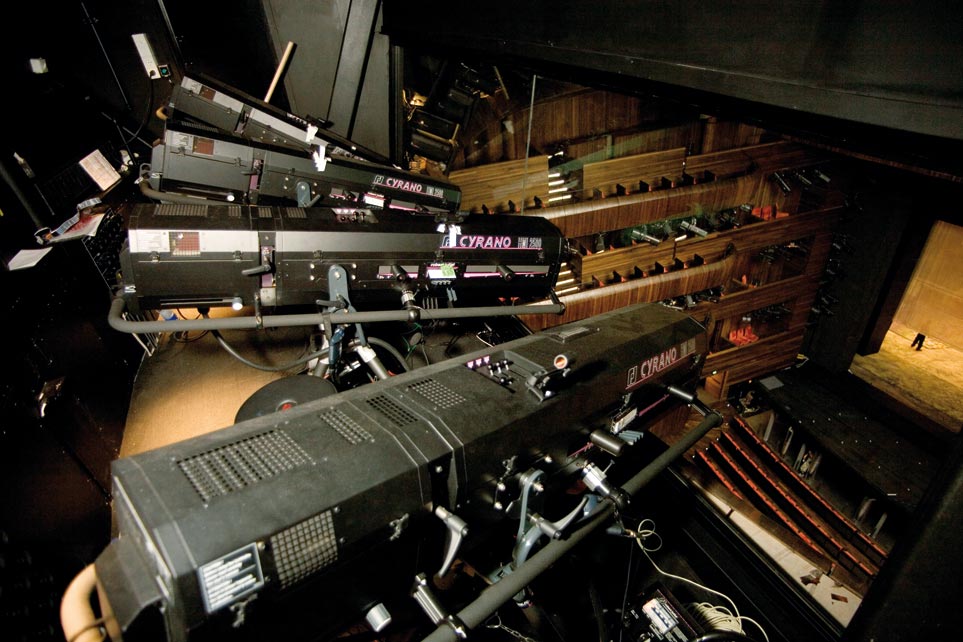 1999 | First Followspot Award: Cyrano
Robert Juliat is the first manufacturer to receive an LDI award for followspot design when the newly released Cyrano 2500 W HMI followspot is named LDI Lighting Product of the Year. The award is bestowed for its outstanding quality and features which include the ergonomics of the large heat resistant, wrap-around handle and the rotating fingertip dimmer control.
2002 | Extension of the Plant
Increasing popularity and market demand leads to an extension of the premises at Fresnoy-en-Thelle. The current factory occupies over 7,000m² (75,000 sq ft).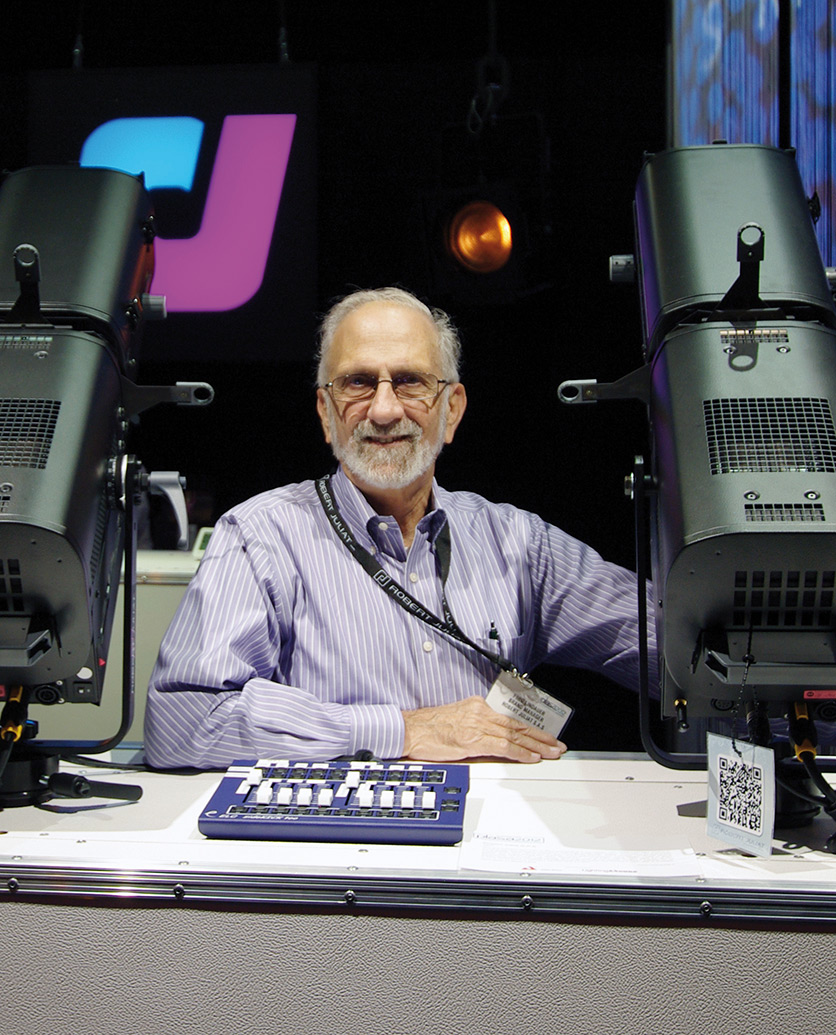 2003 | Robert Juliat USA
François JULIAT forges links with America with international expansion in mind. Robert Juliat opens its American branch under the management of Fred LINDAUER and Robert Juliat USA is born.
2006 | Second Followspot Award: Super Korrigan
The newly introduced Super Korrigan 1200 W followspot wins the LDI Lighting Product of the Year award, sparking a rush for theatres to obtain the new model.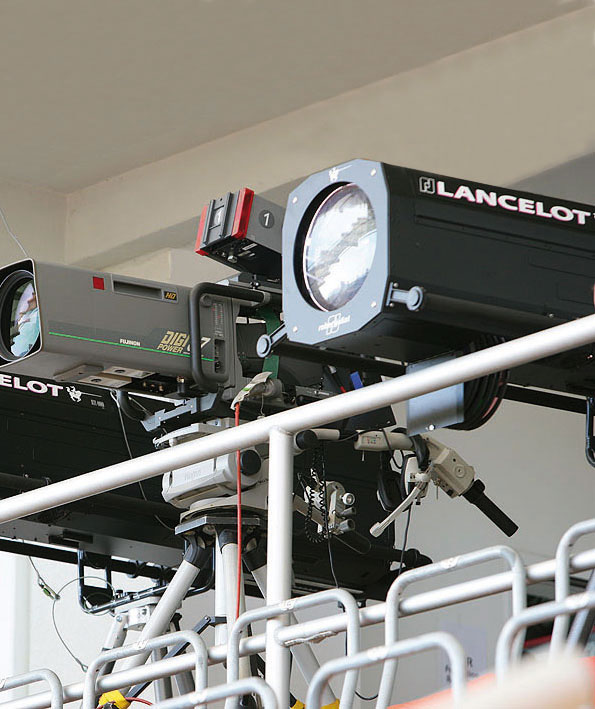 2007 | Lancelot Gallops In
Robert Juliat redefines the concept of the followspot when it creates the 4000 W HTI Lancelot – the first long-throw dynamic effects projector.
2008 | New Leadership for RJ
François JULIAT continues the family tradition by becoming the new Company Manager.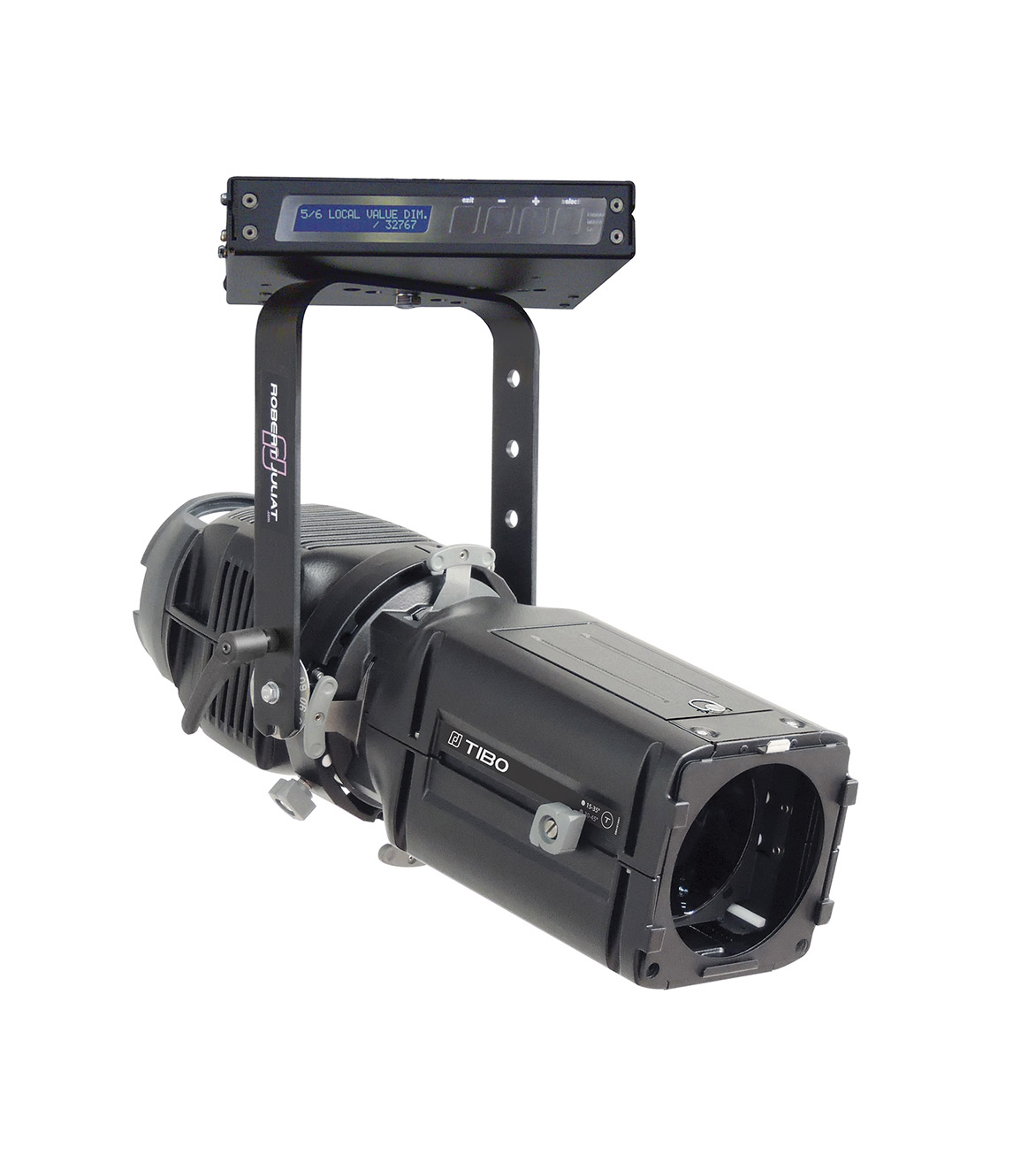 2010 | Lighting the Future With LED
RJ presents Aledin, the first profile to use an LED light source in a combination of power and amazing projection ability. An economical and ecological solution that is recognised by the 2010 Award for Innovation at PLASA, Aledin proves an immediate hit amongst TV studios, theatres, museums and production companies.
2012 | Tibo and Zep
After successfully introducing the first framing spotlight with LED light engine in 2010, Robert Juliat launches two innovative ranges of spots that combine excellent dimming with homogenous projection quality : Tibo, a compact and lightweight solution in a modern design, and Zep, a powerful LED series of profile and Fresnel spots.
2014 | Merlin, the touring followspot for rentals
A robust package that beats the rigours of touring! Merlin covers both long and medium throw ranges in one unit and delivers a performance that outshines the ever-increasing power of LED lighting and videowall backlighting.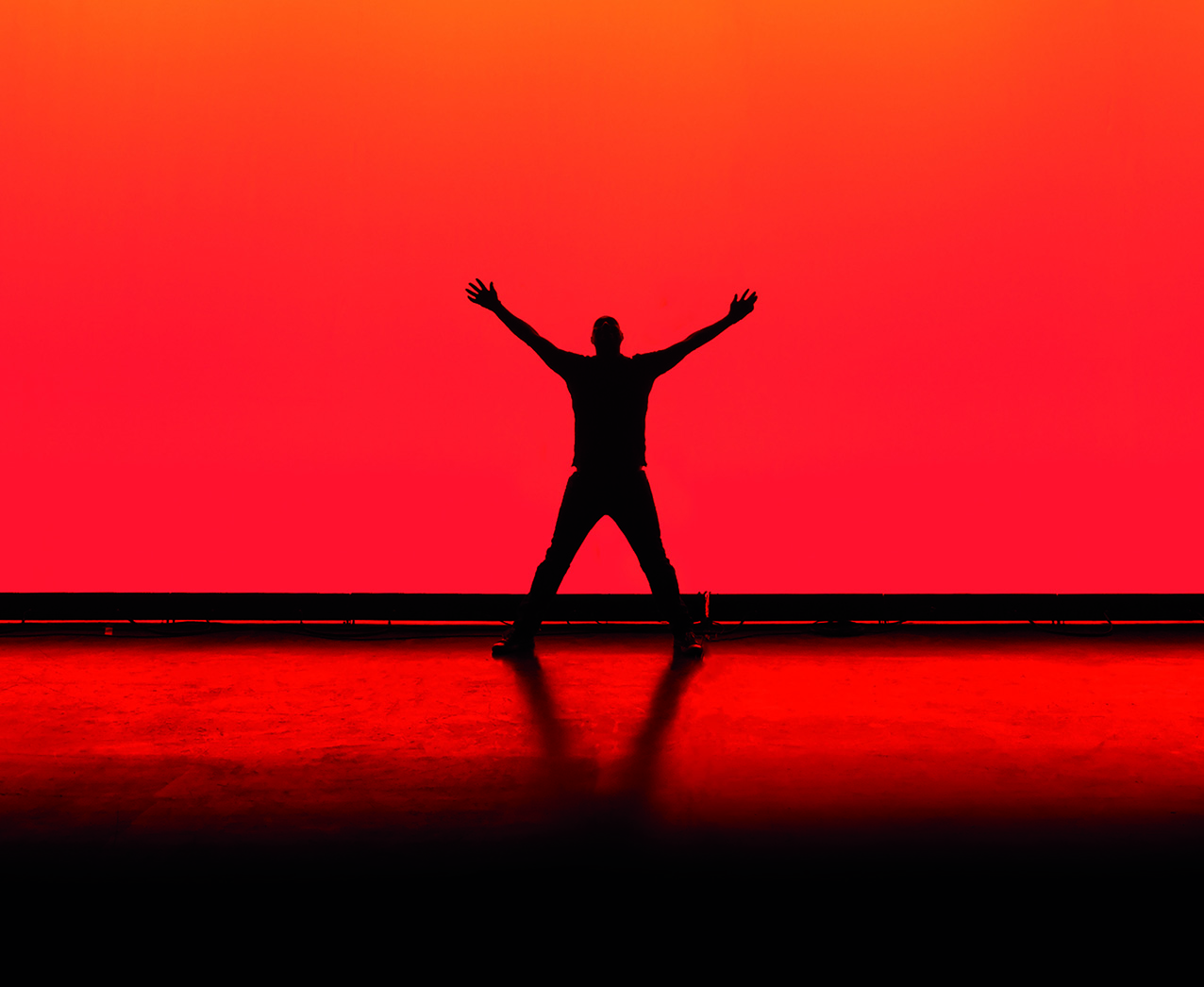 2015 | PLASA Awards for Innovation with Dalis
Winner of PLASA Award for Innovation 2015, the new LED cyclorama batten is 'well designed and elegant with a beautiful colour rendering' according to PLASA judges.
2016 | Dalis footlight
The Dalis 862 footlight receives a special commendation at PLASA Award for Innovation 2016.
2018 | SpotMe
SpotMe receives a PLASA Awards for Innovation because of 'the approach Robert Juliat has taken to followspot tracking using an open standard to provide position data to, not just lighting, but also audio or video systems,' and also that it was notable for 'being a bolt-on unit rather than a replacement device.'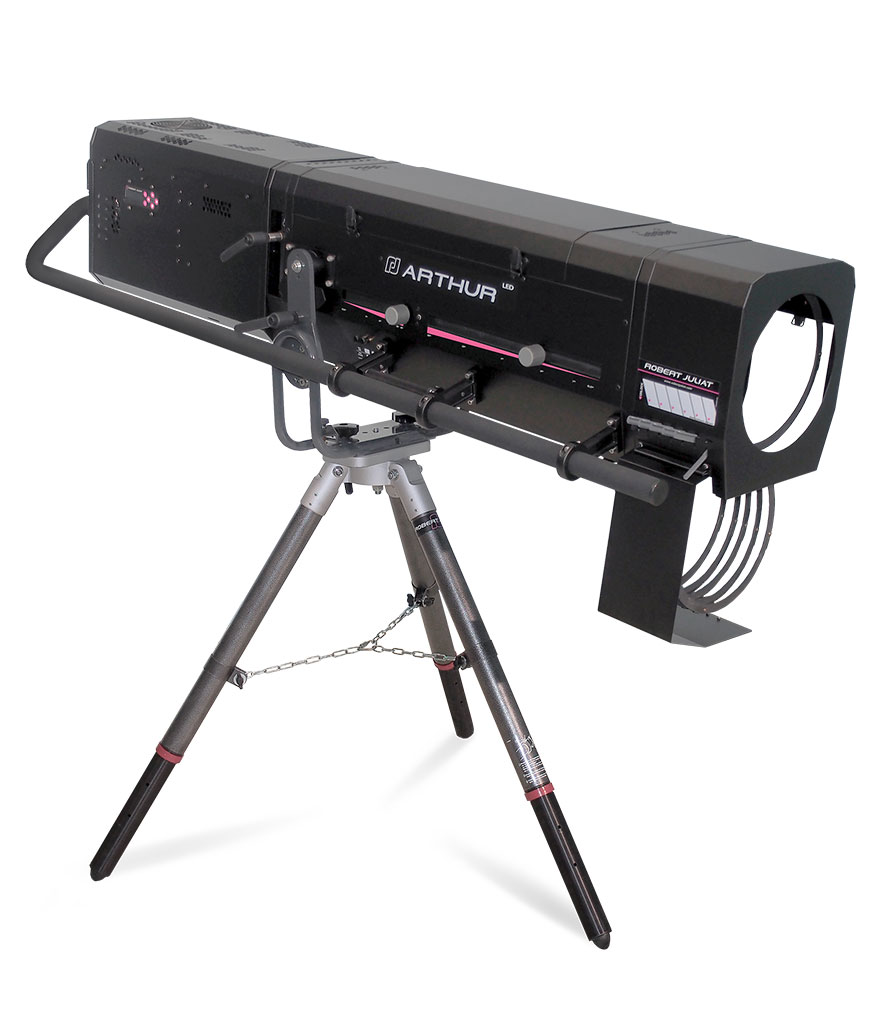 2020 | Arthur takes the throne
Robert Juliat launches a new long-throw 800W LED followspot capable of matching the lumen output of an HMI 2500W Aramis followspot at similar angles.